SOMETHING DIFFERENT...
The 501(c) non-profit store 30-year-old Eric owns with his mom (Bernadette Wheeler) isn't your typical gift shop. At Something Different by Eric, most of the products are made by companies that give some of their profits to charity. The store is staffed entirely by volunteers, including Haverford College students & special education advocates who have been instrumental to the store's success, and Eric's dad, Lawrence Wells, MD, who works at the store on weekends. Books about physical and mental disabilities are displayed next to the onesies, mugs and greeting cards. And the goal isn't to make a profit — it's to create a community.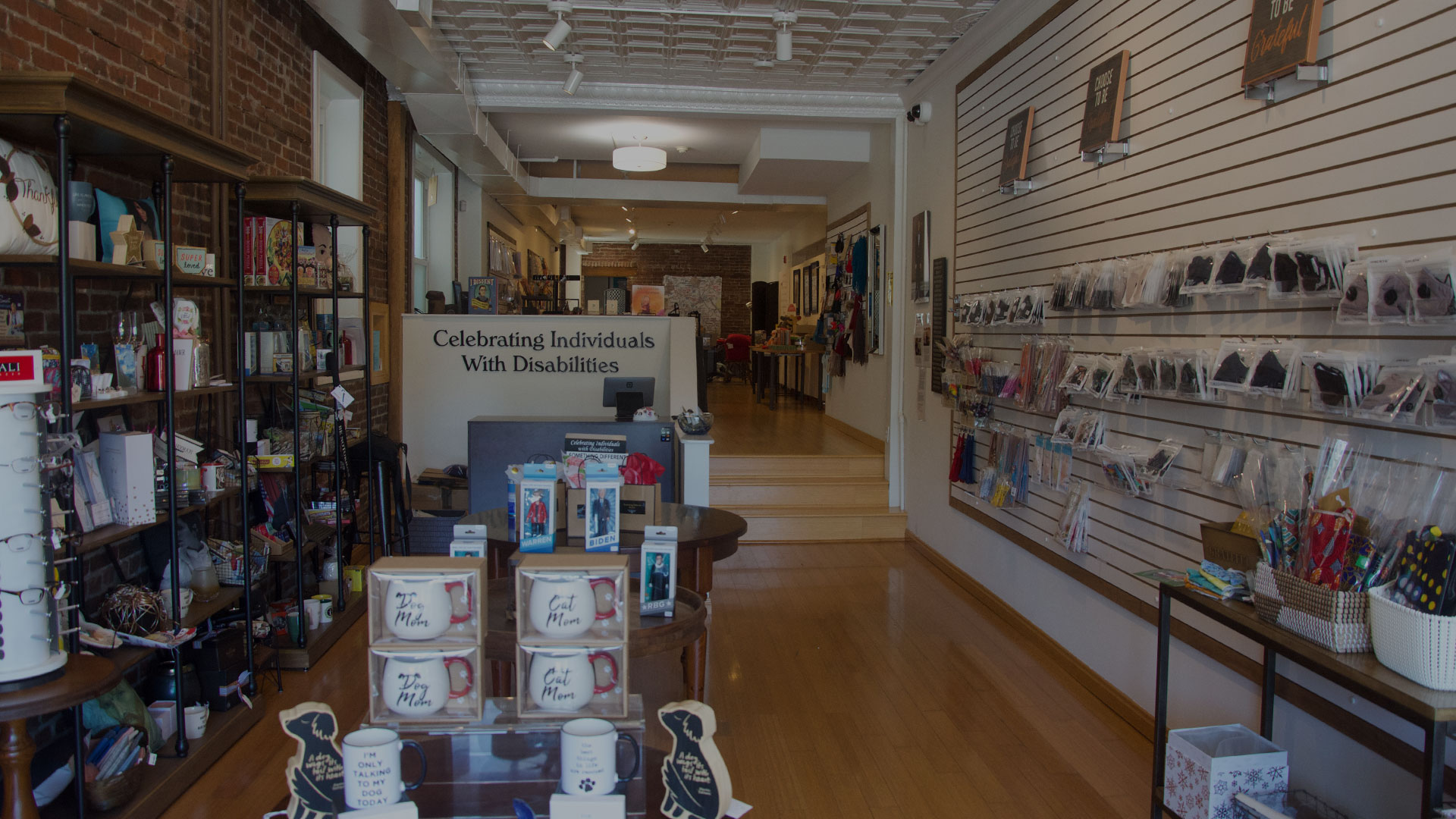 "We want it to be a community gathering place — somewhere people can feel good about."
— says Eric's mom, Bernadette Wheeler, MD
OUR HISTORY
Eric graduated from Lower Merion High School in 2012. Today, he works as a greeter at the store, where he's gaining valuable job experience — and showing others what's possible for people with Down syndrome.
"Eric has limited communication skills, but if you ask him who owns the store, he will proudly say 'this is my store' with a big smile on his face," says Bernadette.
On the Main Line & Nationwide
Eric has been serving as a Champion at the CHOP Buddy Walk® and Family Fun Day at Villanova University since 2017. Likewise, he is a member of Haverford College's Best Buddies program through which he enjoys various activities with friends and students. Over fifteen years living on the Main Line has generated a great network for Eric within this community. Besides creating opportunities and educating the masses throughout our surrounding neighborhoods, Something Different by Eric also aims to connect those nationwide and share their stories on our social platforms.
"We want to educate the community," says Bernadette, "and we want people to see disabled individuals in action."
Fun Facts about Eric!
Favorite Activities: Swimming & Basketball
Favorite Meal: Steak, mashed potatoes, broccoli & ice cream for dessert!
Favorite Movies: Anything Disney, Space Jam, Rush Hour 1-3 and all of the Fast & Furious series
Favorite Music Genres: Gospel, Hip Hop, R&B
Favorite Artist: Bruno Mars
Favorite Vacation: Disney World!
Favorite Holiday: Thanksgiving
Favorite Hangout Spot: "My store" — Eric.